Welcome!
We're a little different. Expect Personal Service on the web.
Seeking something special? Browsing for ideas? Our site has hundreds of thousands of products. We feature fast, personal service with accurate & creative reproduction of your company name & logo. Unlike other sites we don't take orders blindly over the web. That's because we built our business by getting to know each customer's needs.


Look around, find the item(s) you like, and send us an email or information request. Or call us at 1-866-427-7249.
Featured Item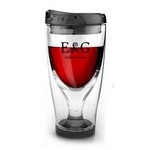 Chill Vino 2 Go Wine Tumbler
Chill your wine in the actual cup while you are sipping! It will keep your wine at the perfect temperature even on a hot sunny day. perfect for all occasions. Great for back yard, balcony, porch, BBQ,...

Signature Showrooms